India
Andhra Pradesh's Tirupati temple richer than Indian oil and gas companies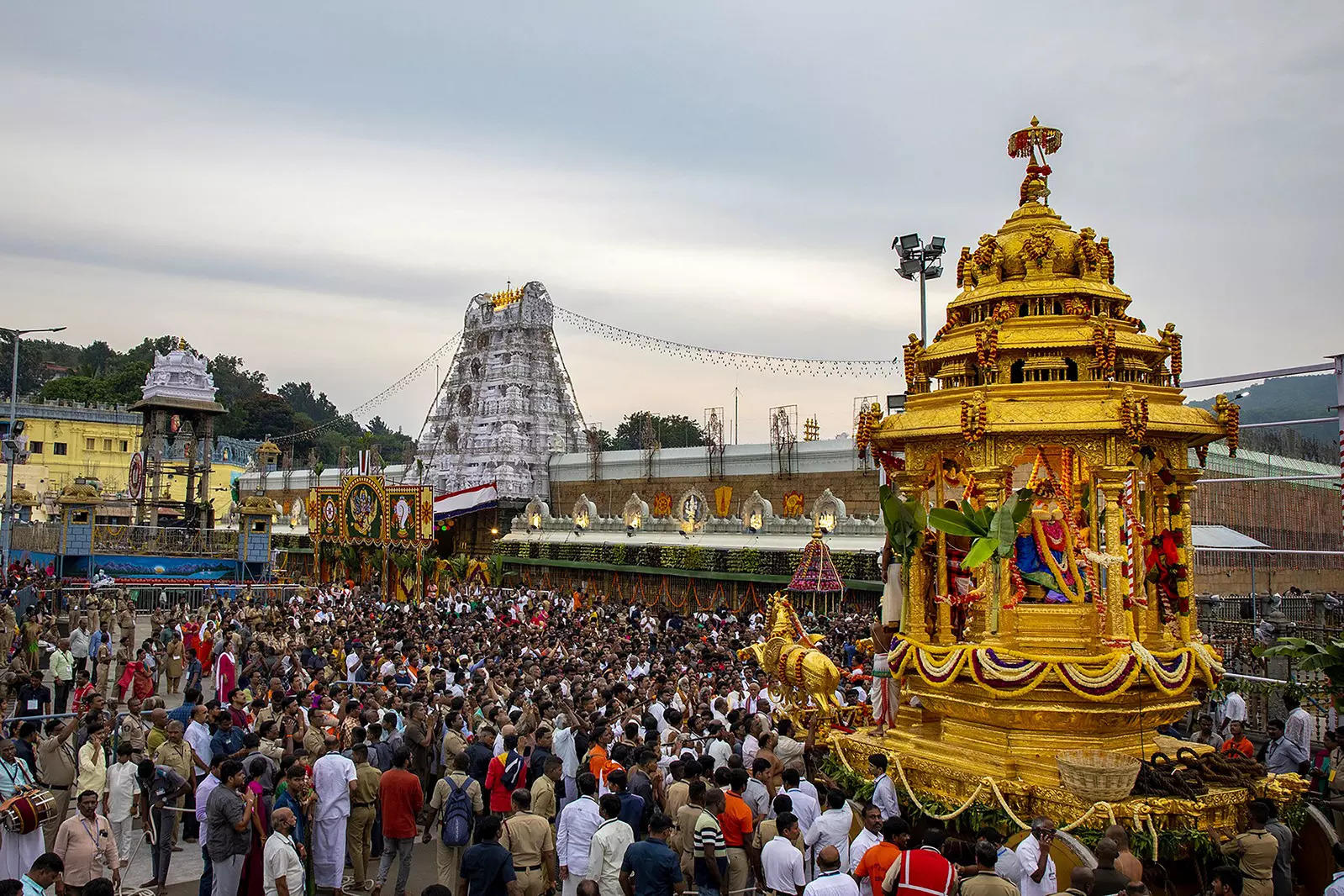 New Delhi, November 07 (KMS): In Andhra Pradesh, India, Tirupati's famous Lord Venkateswara temple's net worth of over USD 30 billion is more than the market capitalisation of IT services firm Wipro, food and beverage company Nestle and state-owned oil giants Oil and Natural Gas Corporation (ONGC) and Indian Oil Corporation (IOC).
Tirumala Tirupati Devasthanams, keeper of the temple dedicated to Tirupati's presiding deity, for the first time since its founding in 1933 declared its net worth. Its assets include 10.25 tonnes of gold deposits in banks, 2.5 tonnes of gold jewellery, about Rs 16,000 crore of deposits in banks, and 960 properties across India. All these total to over Rs 2.5 lakh crore ($ 30 billion).
At current trading price, the networth of Tirupati temple is more than several blue-chip Indian firms, according to stock exchange data.
Bengaluru-based Wipro had a market cap of Rs 2.14 lakh crore at close of trading on Friday, while UltraTech Cement had a market value of Rs 1.99 lakh crore.
Swiss multinational food and drink major Nestle's India unit, with a market cap of Rs 1.96 lakh crore, too was valued below it.
State-owned oil behemoths Oil and Natural Gas Corporation (ONGC) and Indian Oil Corporation (IOC) too were valued less than the temple trust and so was power giant NTPC Ltd, auto makers Mahindra and Mahindra and Tata Motors, world's largest coal producer Coal India Ltd, mining conglomerate Vedanta, real estate firm DLF and several others.
Only about two dozen companies have market valuation larger than the temple trust's networth.
These include billionaire Mukesh Ambani's Reliance Industries Ltd (Rs 17.53 lakh crore), Tata Consultancy Services (Rs 11.76 lakh crore), HDFC Bank (Rs 8.34 lakh crore), Infosys (Rs 6.37 lakh crore), ICICI Bank (Rs 6.31 lakh crore), Hindustan Unilever Ltd (Rs 5.92 lakh crore), State Bank of India (Rs 5.29 lakh crore), Bharti Airtel (Rs 4.54 lakh crore) and ITC (Rs 4.38 lakh crore).