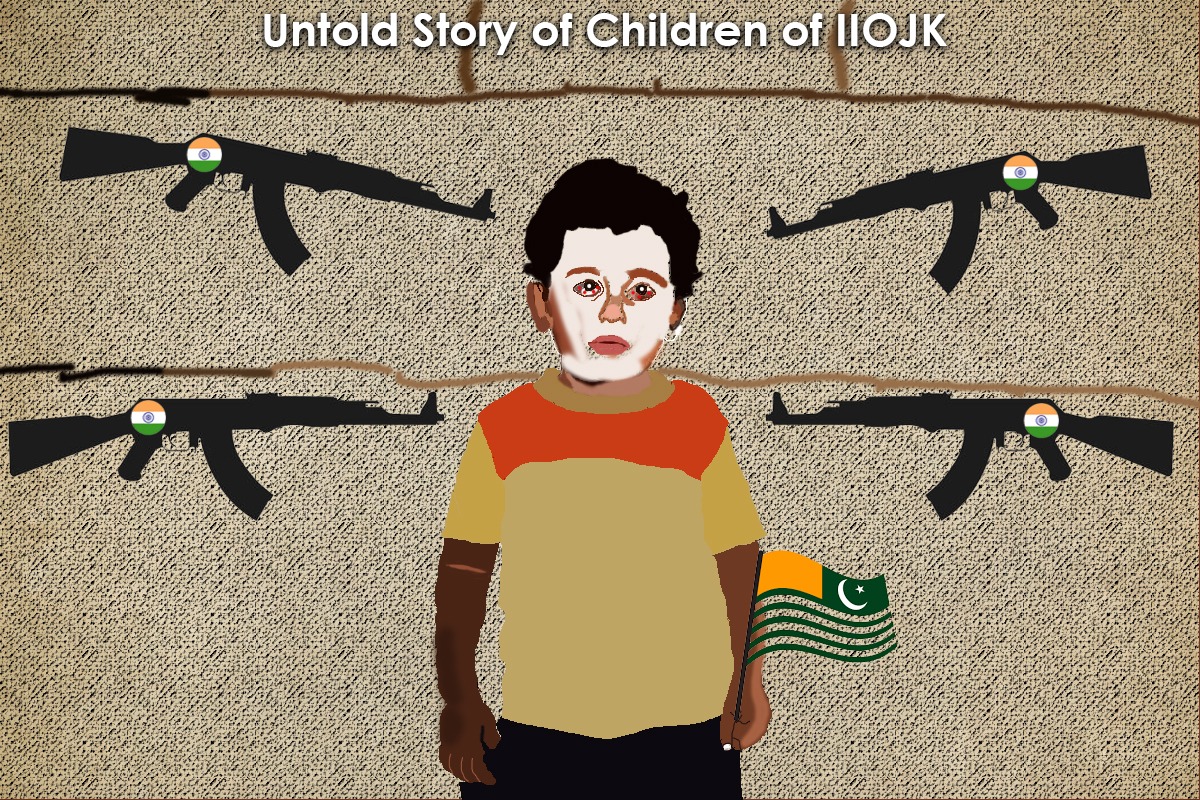 Islamabad, November 20 (KMS): APHC-AJK leaders Abdul Majeed Mir and Imtiyaz Wani have said that the Kashmiri children, living in presence of more than one million Indian troops in Indian illegally occupied Jammu and Kashmir (IIOJK), deserve special attention of the international community, especially the United Nations.
APHC-AJK leader and Vice Chairman of Jammu and Kashmir Mass Movement (JKMM), Abdul Majeed Mir, in a statement issued in Islamabad said, today, when the World Children's Day is being observed in the world, it is very unfortunate that the orphan children of IIOJK have been completely ignored. He said the Indian troops are committing the worst kind of atrocities on innocent Kashmiri children as they have, so far, blinded many Kashmiri children and deprived them of their basic rights like education and health.
Abdul Majeed Mir said that the plight of more than one lac Kashmiri children, orphaned as a result of Indian state terrorism, could not be forgotten and appealed to the world community and international human rights organizations to take notice of the Indian brutalities against them.
APHC leader and Vice Chairman of Jammu and Kashmir Employees Movement (JKEM), Imtiyaz Wani in a statement in Islamabad said the World Children's Day is being observed across the globe, today, but the brutalities of Indian forces on children in IIOJK are still going on. Indian forces are also inflicting all kinds of atrocities on Kashmiri children, he deplored.
He said that a large number of Kashmiri children were currently lodged in Indian jails, which should be an eye-opener for the international community. He added that the people of Kashmir are rendering unprecedented sacrifices for freedom from India which will not be allowed go waste.
Imtiaz Wani appealed to the United Nations to take cognizance of the Indian state terrorism in IIOJK and play a role in settling the lingering Kashmir dispute in accordance with the aspirations of the Kashmiri people.