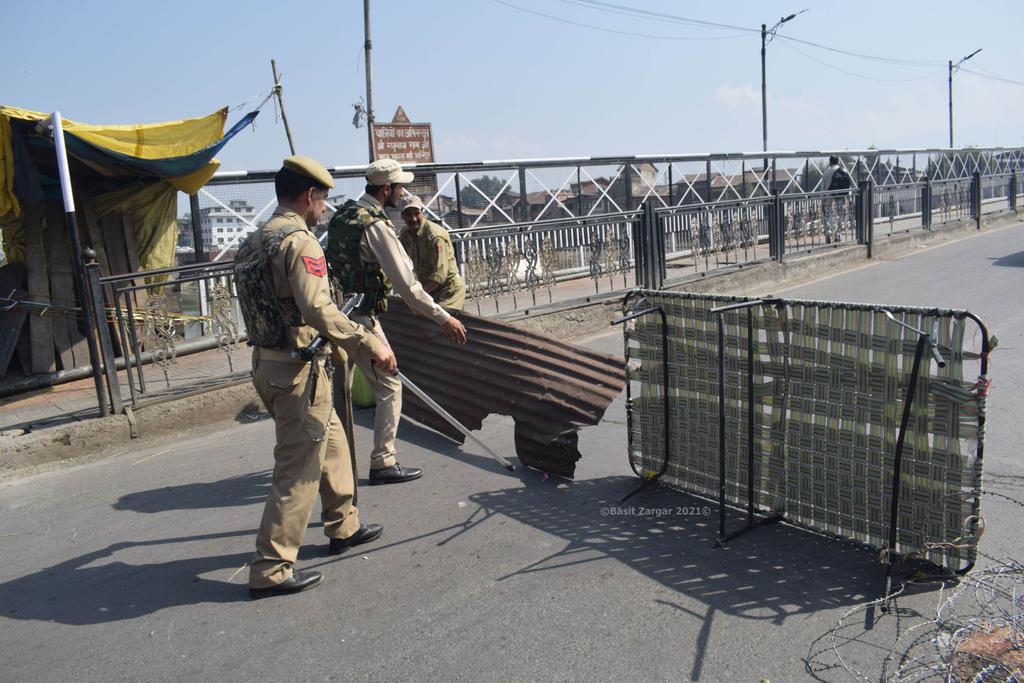 Jammu, September 04 (KMS): In Indian illegally occupied Jammu and Kashmir, APHC leader and the Chairman of Jammu and Kashmir Social Peace Forum (JKSPF), Advocate Devinder Singh Behl, has condemned the authorities for turning the entire territory into a open jail to prevent people from participating in the funeral prayers of veteran Hurriyat leader, Syed Ali Gilani, and expressing solidarity with his family.
Devinder Singh Behl in a statement issued in Jammu said that the occupation authorities were not only committing human rights violations in the territory but also violating the international laws. He said that the people of Kashmir would follow in the footsteps of Syed Ali Gilani and would continue the freedom movement till it reached its logical conclusion. He said that Syed Ali Gilani had dedicated his entire life to the Kashmir cause and the people of Kashmir would continue his mission till complete success.
The JKSPF Chairman said that India could not suppress the Kashmiris' indigenous freedom movement through military might. He added that one day the Kashmiri people would get rid of Indian subjugation as no nations could be enslaved for long.
Devinder Singh Behl appealed to the United Nations and other international human rights organizations to take notice of serious human rights violations by Indian troops in IIOJK. He said Kashmir is an internationally recognised dispute and durable peace in the region is impossible without its amicable settlement.