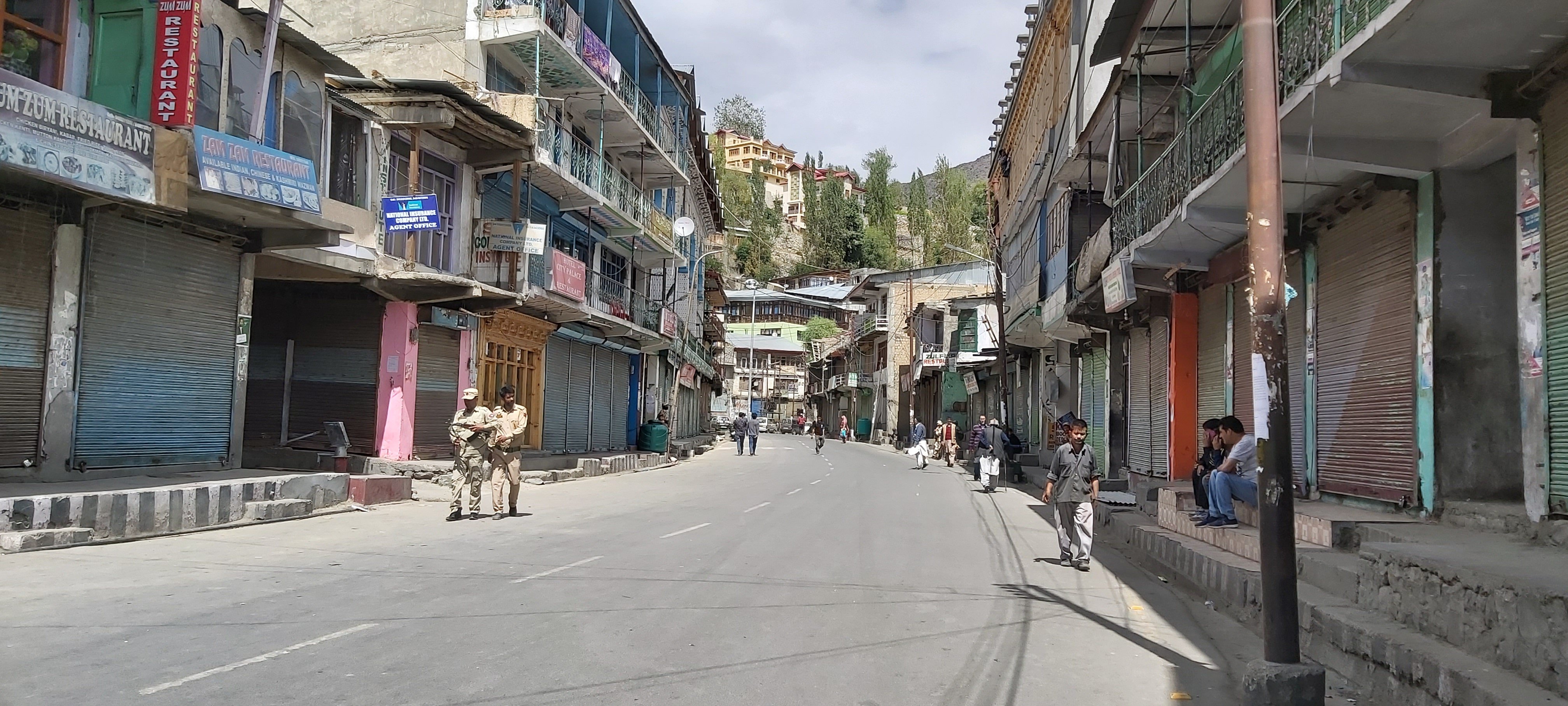 Kargil, August 10 (KMS): As a mark of solidarity with the Taxi drivers, a complete shutdown was observed by common people across Muslim majority Kargil, Ladakh region of Indian illegally occupied Jammu and Kashmir on Monday, against the discriminatory orders by the Modi government.
All shops and business establishments remained closed. The Taxi Operators and Owners Union Kargil are on an indefinite strike which entered 7th day, today, against the order of Divisional Commissioner Ladakh barring taxi drivers from Kargil to ply freely on interior routes in Leh region of Ladakh.
The Kargil drivers are demanding permission to ply on all inner routes of entire Ladakh region.
"Why drivers from Kargil are not allowed to ply on interior routes of Leh? This is grave injustice and speaks volumes about discrimination," the protesting drivers told media.
The protesting drivers said the Divisional Commissioner of Ladakh was committing discrimination saying he has failed to carry out his duties in a professional manner but is taking sides and creating a wedge between Leh and Kargil.