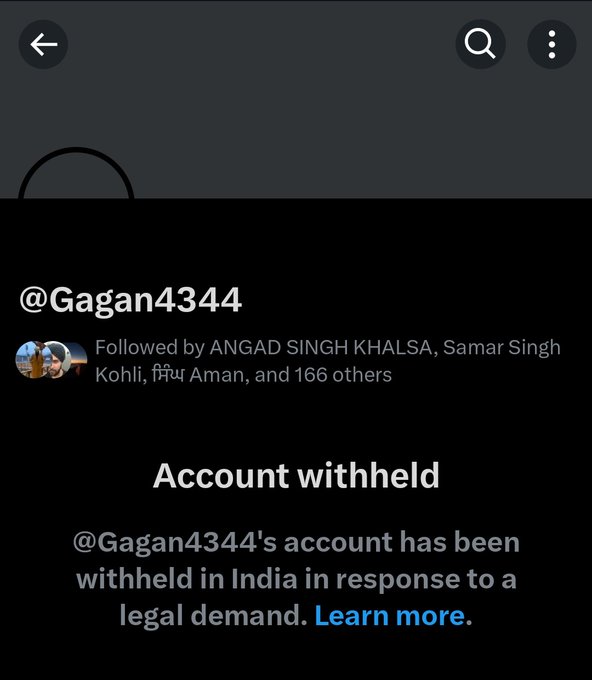 Chandigarh, March 20 (KMS): As the crackdown to arrest Amritpal Singh and the subsequent internet ban in Punjab entered its third day, today, people in Punjab are facing the brunt of the partial communication snap down and the restrictions.
Speaking to media, Sukhdeep, who runs an online business and is a resident of Mohali said that the internet ban has cost him tremendously during the last three days. "My business is suffering massively and there is barely any connection with the outside world. The Government has made us so used to the internet and our lives are heavily reliant upon the internet now. I do not understand the purpose of stopping the internet when sections of mainstream media have falsely reported multiple times that Amritpal Singh has been arrested," he said.
Sukhdeep said that the internet ban has triggered a wide range of speculations and rumors in Punjab as there is scarcely any flow of information. "People hardly watch news channels as their credibility was massively eroded during the farmers' protest of 2020," he said.
The Twitter accounts of Canadian politician Jagmeet Singh, Sangrur MP Simranjit Singh Mann, Sikh poet Rupi Kaur, nonprofit United Sikhs, and at least two well-known Sikh journalists are among those withheld.
The accounts of several journalists, including freelancer Gagandeep Singh and Indian Express reporter Kamaldeep Singh Brar, have been withheld
Facebook and Twitter have barred Jaspal Singh Manjhpur's accounts. In India, Manjhpur has been involved in numerous detainee cases.
Activist Gurpreet Singh Sahota's Twitter account, who is based in Canada, has also been withheld.