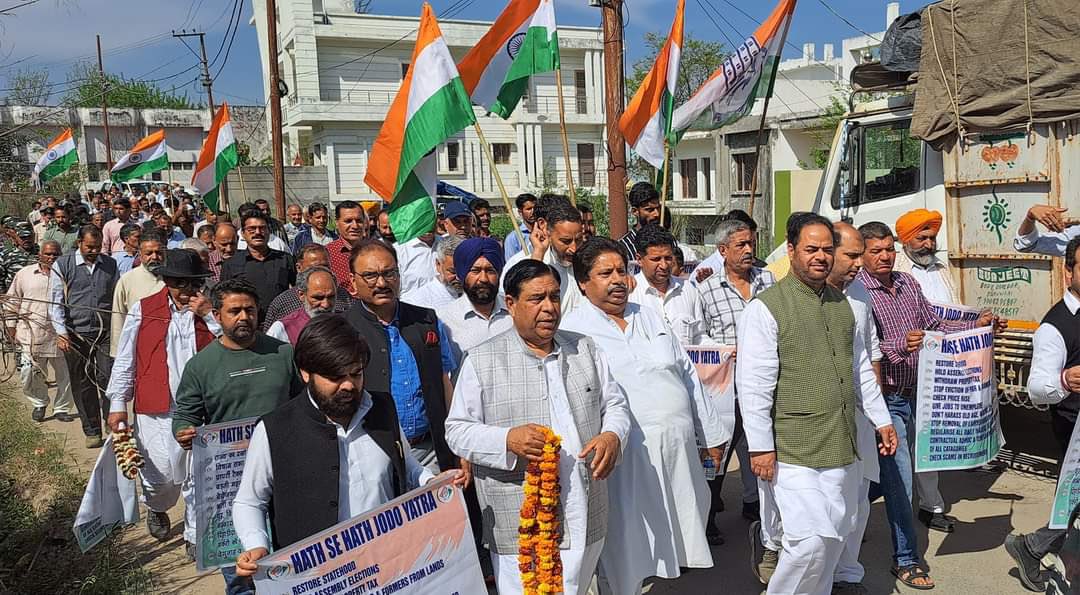 Jammu, March 16 (KMS): A massive protest march, led by the President of Indian National Congress chapter in Indian illegally occupied Jammu and Kashmir, Vikar Rasool Wani and working president Raman Bhalla, was taken out in Rajouri town.
The march started from Panja Chowk Jawaharnagar and culminated at Gujjar Mandi near Abdullah Bridge, Rajouri.
Speaking on the occasion, Vikar Rasool Wani said the Congress is successfully fulfilling the initiative it has taken to remove the politics of fear and pressure of the BJP from the minds of the people.
Lambasting the Indian government, he said that without an elected government in the territory and its people are being neglected and overlooked. He said that the BJP regime has antagonized all sections of people whether it is the youth, government employees, women or even children, this Government has hurt every section of the society.
Expressing his anguish over mounting problems of the common masses, Wani said during the last nine years the Indian government has done nothing to solve basic problems of the people.
Raman Bhalla on the occasion asked the Modi government when it would ensure a congenial atmosphere for elections to take place in Jammu and Kashmir and elect a Government of the people in the territory.