World
India remained 'partly free' in 2022, says US govt-funded think-tank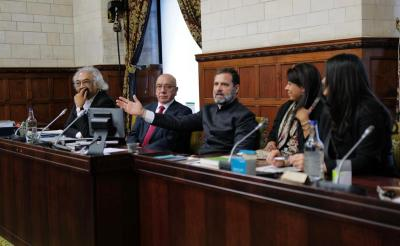 Washington, March 11 (KMS): India's status remained 'partly free' in 2022, with improvement in overall scores as compared to the previous year, in an assessment done by Freedom House, a US government-funded think-tank.
The 2023 edition of 'Freedom in the World' is the 50th in this series of annual comparative reports, the organisation said. The report ranked 195 countries on the same parameters – and India got 66 marks out of 100.
Some of the assessed parameters were 'electoral processes', 'political pluralism and participation', 'functioning of government', 'freedom of expression and belief', 'associational and organisational rights', 'rule of law' and 'personal autonomy and individual rights'.
For some factors under the parameter 'political pluralism', India was found wanting. For example, while the participation of women voters has increased over time and quotas have ensured reservation of seats for the Scheduled Castes and Scheduled Tribes in elections, the report said the political rights of Indian Muslims continue to be threatened. It talked about Citizenship Amendment Act (the rules for which are not yet framed) and possible disenfranchisement of Muslim voters, quoting "many observers".
As far as functioning of the government is concerned, the report mentions ineffective institutionalisation of Lokayuktas even if they exist – and thus the absence of strong safeguards against official corruption. "…These agencies have been slow to begin operations. Only 7 of the country's 29 state-level Lokayuktas had publicly accessible annual reports as of October 2022. Few complaints were submitted through these bodies."
About the Right to Information (RTI) Act, the report says though it has been used to expose corruption, it has lost its sheen for various reasons. RTI applicants receiving no answers on vital questions of governance, no action being taken against RTI officials for not giving answers, murder and harassment of RTI activists and the recent change in the RTI Act that made information commissioners "potentially exposed to political pressure" were some of the reasons listed.