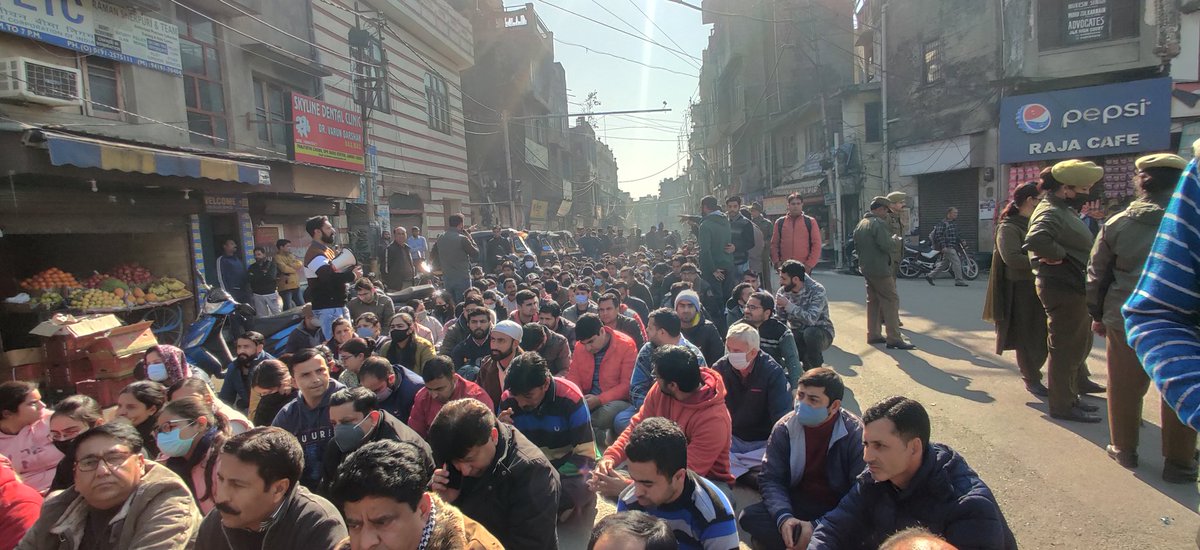 Jammu, February 03 (KMS): In Indian illegally occupied Jammu and Kashmir, protests continue against the occupation authorities so-called anti-encroachment drive which actually is aimed at evicting Kashmiris from their lands and properties.
According to Kashmir Media Service, thousands of people, including women and children, continued their protests in Kunjwani-Bhatindi area on the outskirts of Jammu city against the eviction drive by the authorities.
Separately, members of Jammu Kashmir Kissan Tehreek, led by senior leader of Communist Party of India-Marxist (CPI-M) Mohammad Yousuf Tarigami, staged a similar protest in Kathua.
Tarigami said that the land in question is under the occupation of people for generations and there is no justification in the eviction drive which is just to harass the public and deviate their attention from the real issues. He said, "They have taken away our constitutional rights, our statehood and are now bent upon to take away our land". He urged the people of Kashmir to come together against the anti-people policies of the BJP-led Indian government to safeguard their land and jobs as well as the future of the coming generations.
National Conference leader Rattan Lal Gupta said the eviction drive has led to chaotic situations all across the territory with people getting frightened over the uncertainty about their future.
Senior leader of Aam Aadmi Party Harsh Dev Singh regretted that the indigent farmers, labourers and other landless people were being dispossessed of their marginal land holdings. He said while the BJP leaders are left untouched, the authorities have launched a full-scale eviction drive against the poor.