Protests
Protests against IIOJK authorities' new dictatorial land order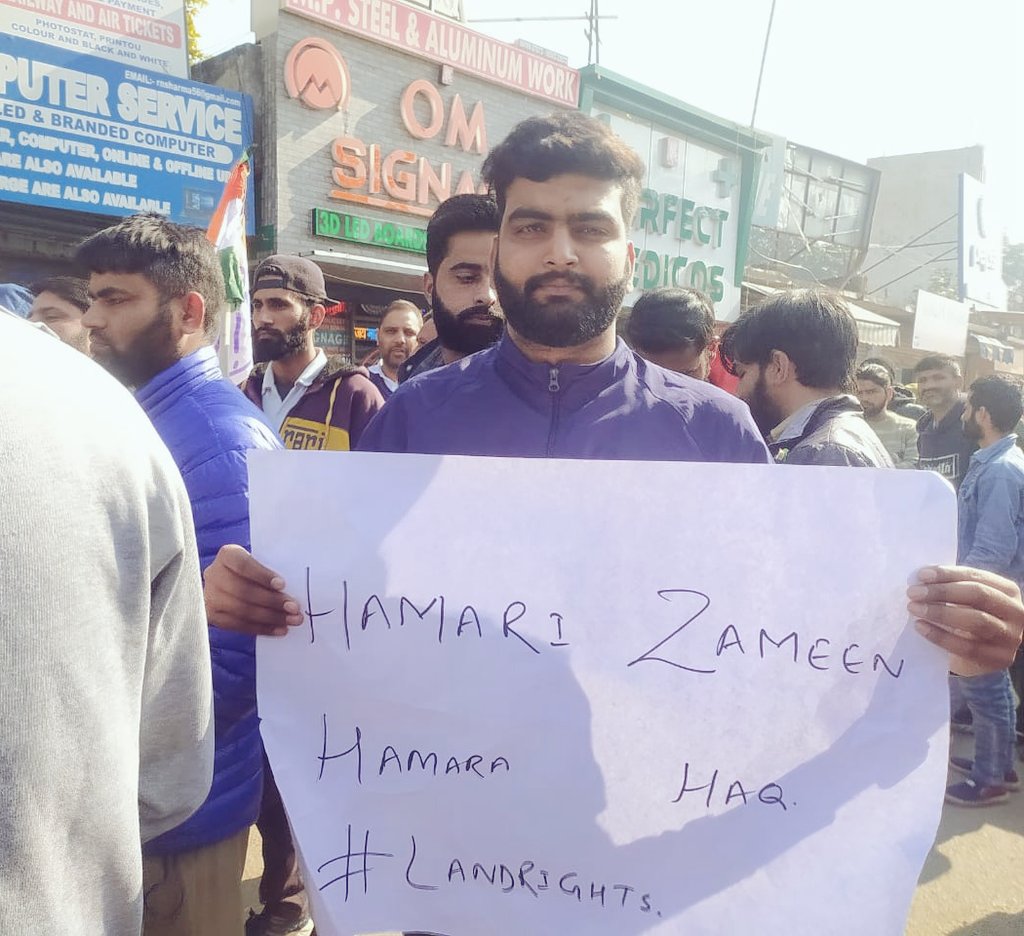 Jammu, January 19 (KMS): In Indian illegally occupied Jammu and Kashmir, the Aam Aadmi Party (AAP) held a protest demonstration in front of Bharatiya Janata Party (BJP) office in Jammu to resist the new dictatorial land order issued by the authorities.
The protest was held to raise voice against ill-doings of the authorities who have now issued a dictatorial order of land rule putting poor masses in jeopardy.
The AAP leaders on the occasion said that the authorities should take action against those political leaders who grabbed a big chunk of land and action should also be taken against the land mafia.
They said a big number of BJP leaders are illegally occupying quarters and are enjoying facilities on the exchequer's cost. AAP has always raised questions for vacating these accommodations but unfortunately the authorities are not showing any concern, they added.
The leaders also mentioned the sleepless situation of poor people in the territory and said that the authorities had created a severe situation of uncertainty with the new land order.
Meanwhile, leaders and activists of Democratic Azad Party staged a protest against the land eviction order by the authorities.
The protesters urged the administration to revoke the order of land eviction, which is affecting the poor people in Kashmir, and in this regard a memorandum was also submitted to the Deputy Commissioner of Kathua by Subash Gupta, vice president of Jammu in presence of other leaders.