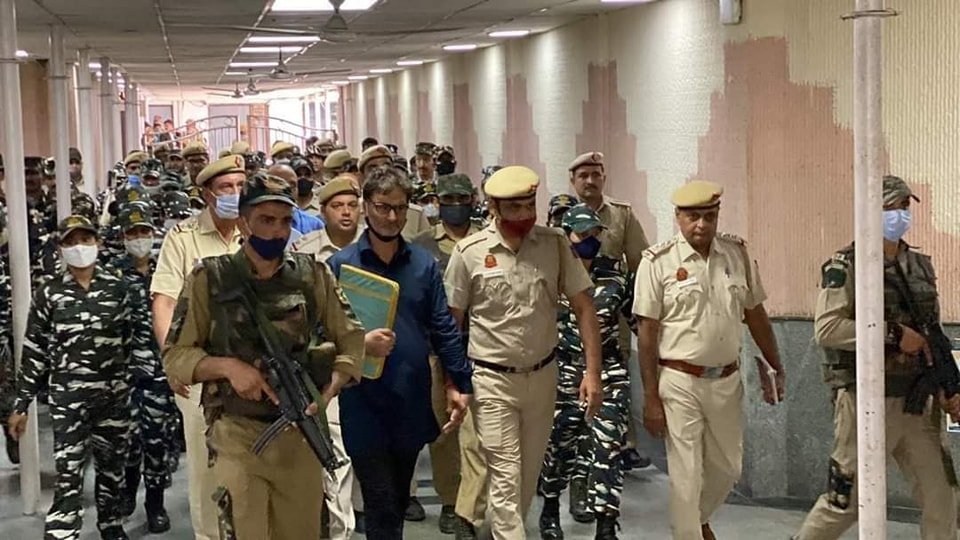 New Delhi, May 25 (KMS): Kashmiri Hurriyat leader Muhammad Yasin Malik did not confess the charges leveled against him by India's National Investigation as claimed by the Indian media, reports Deutsche Welle.
In this regard, when DW Urdu spoke to a senior journalist from Indian-administered Kashmir, he said on condition of anonymity, "Yasin Malik did not confess but expressed distrust in the Indian court. He had decided not to pursue the case.#Yasin_Malik https://t.co/WMPcrM68bv

— Faisal Ali Shah (@FaisalzUpdates) May 25, 2022

The Deutsche Welle reported that just a few days ago, the biggest news in the Indian media was that Yasin Malik has "confessed to the charges against him" before the court.
However, it said, just a few days later in this regard, when DW Urdu spoke to a senior journalist from Indian illegally occupied Jammu and Kashmir, he said on condition of anonymity, "Yasin Malik did not confess but expressed distrust in the Indian court. He had decided not to pursue the case."