Pledge reaffirmed to accomplish martyred leader's mission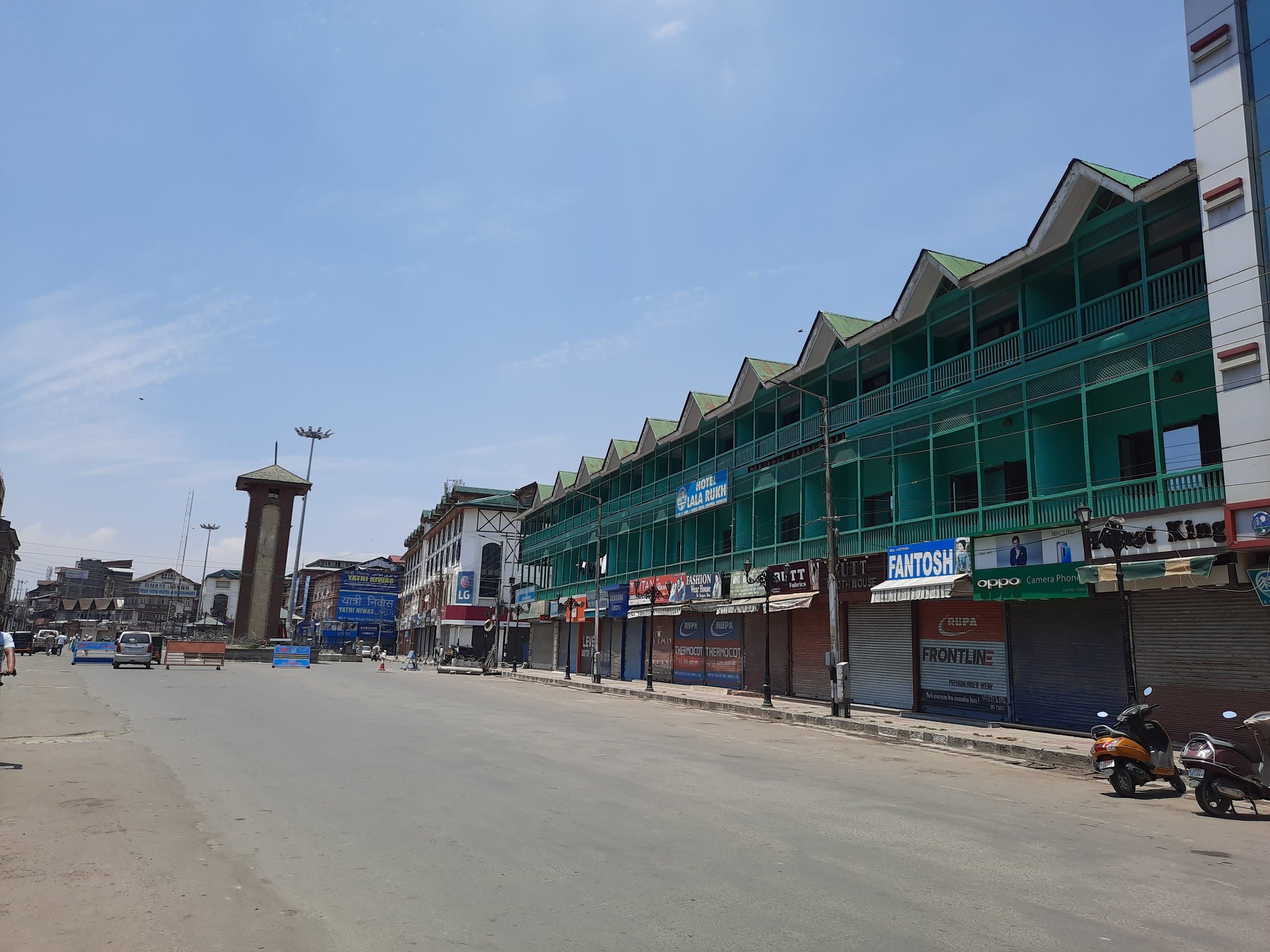 Srinagar, May 05 (KMS): In Indian illegally occupied Jammu and Kashmir, a strike was observed on the first martyrdom anniversary of senior APHC leader and Tehreek-e-Hurriyat Chairman, Muhammad Ashraf Sehrai, today.
Defying strict orders by Indian forces, the business community closed their shops in several areas of Srinagar and other major towns of the valley to mourn the custodial killing of Muhammad Ashraf Sehrai in Jammu's Udhampur jail on this day, last year. Prayers sessions were held in many parts of the Kashmir valley despite military siege.
APHC leaders including Nayeem Ahmed Khan, Molvi Bashir Ahmad, ZamroodaHabib, Abdul Ahad Parra, Ghulam Muhammad Khan Sopori, Bilal Ahmed Sidiqui, Jameel Ahmad, IIOJK Bar member Advocate G N Shaheen and Nazir Ahmad Shawl in their separate statements paid glowing tributes to the senior APHC leader. They said the death of Muhammad Ashraf Sehrai was an irreparable loss and pledged to accomplish his mission against all odds.
A conference was organized by APHC-AJK chapter in Islamabad, today, to eulogize the sacrifices of the martyred APHC leader Muhammad Ashraf Sehrai. The speakers on the occasion threw light on his life and struggle and condemned the Indian rulers for his custodial death. In Muzaffarabad, a big anti-India protest rally was held on the occasion.
Meanwhile, over 30 groups of women and men in a letter demanded compensation to Muslims whose houses were demolished by Hindutva activists in Jahangirpuri area of Indian capital New Delhi. In Gujarat state of India, as many as 17 more Muslim properties were bulldozed by the Hindutva goons associated with the ruling BharatiyaJanata Party.
Noted Indian author and Booker Prize winner Arundhati Roy speaking at a book-launch ceremony in New Delhi while comparing "India of today" to a plane moving in reverse said Indian leaders are running the country in backward direction where everything is falling, and India is heading for a crash.
On the other hand, Indian Prime Minister NarendraModi, who is on a three-day visit to European countries, has faced protests over the incarceration of human rights defenders in IIOJK and violence against Muslims and other minorities in India. When he was receiving guard of honors by National Guards in Germany, protesters shouted 'ModiDownDown' slogans. They also carried banners reading 'stop genocide in India' and 'India is a fascist state'. KMS