Human Rights
Protest demo in front of Indian embassy in Seoul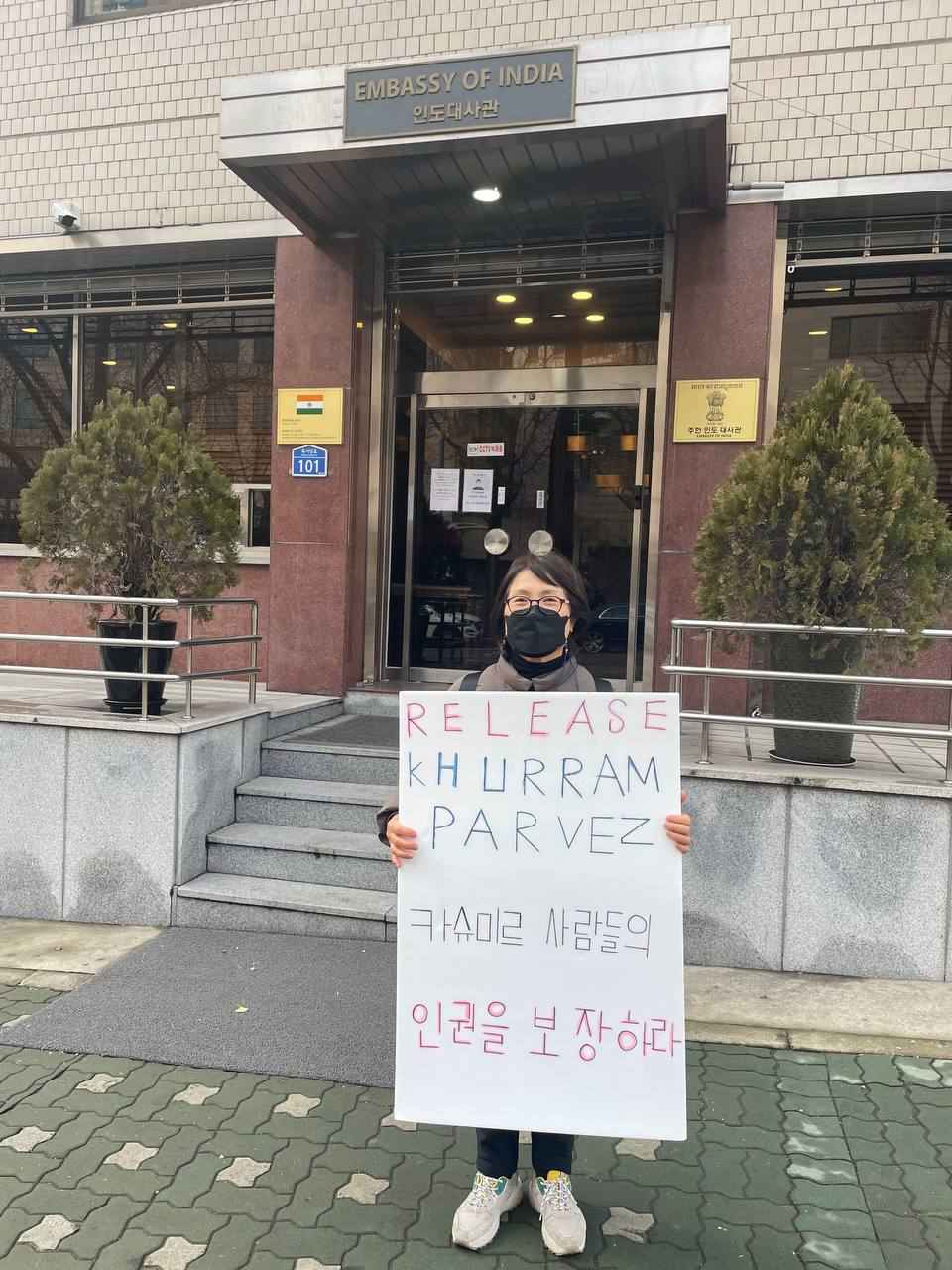 Release of HR activist Khurram Parvez demanded
Seoul, December 20 (KMS): The Justice and Peace Foundation, a Korean human rights organization, staged a protest demonstration in front of Indian Embassy in Seoul, today, against the arrest of rights activist of Indian illegally occupied Jammu and Kashmir, Khurram Parvez.
India's National Investigation Agency (NIA) arrested Khurram Parvez on November 22 after raiding his residence and office in Srinagar earlier in the day under draconian law, Unlawful Activities (Prevention) Act (UAPA) and was flown to New Delhi on November 23
The participants of the demonstration on the occasion raised slogans against the Indian state terrorism in IIOJK and demanded immediate release of Khurram Parvez and others.
It's a first kind of demonstration by a local organization in favour of Kashmir against India in South Korea.