Indian troops have waged a war against unarmed Kashmiris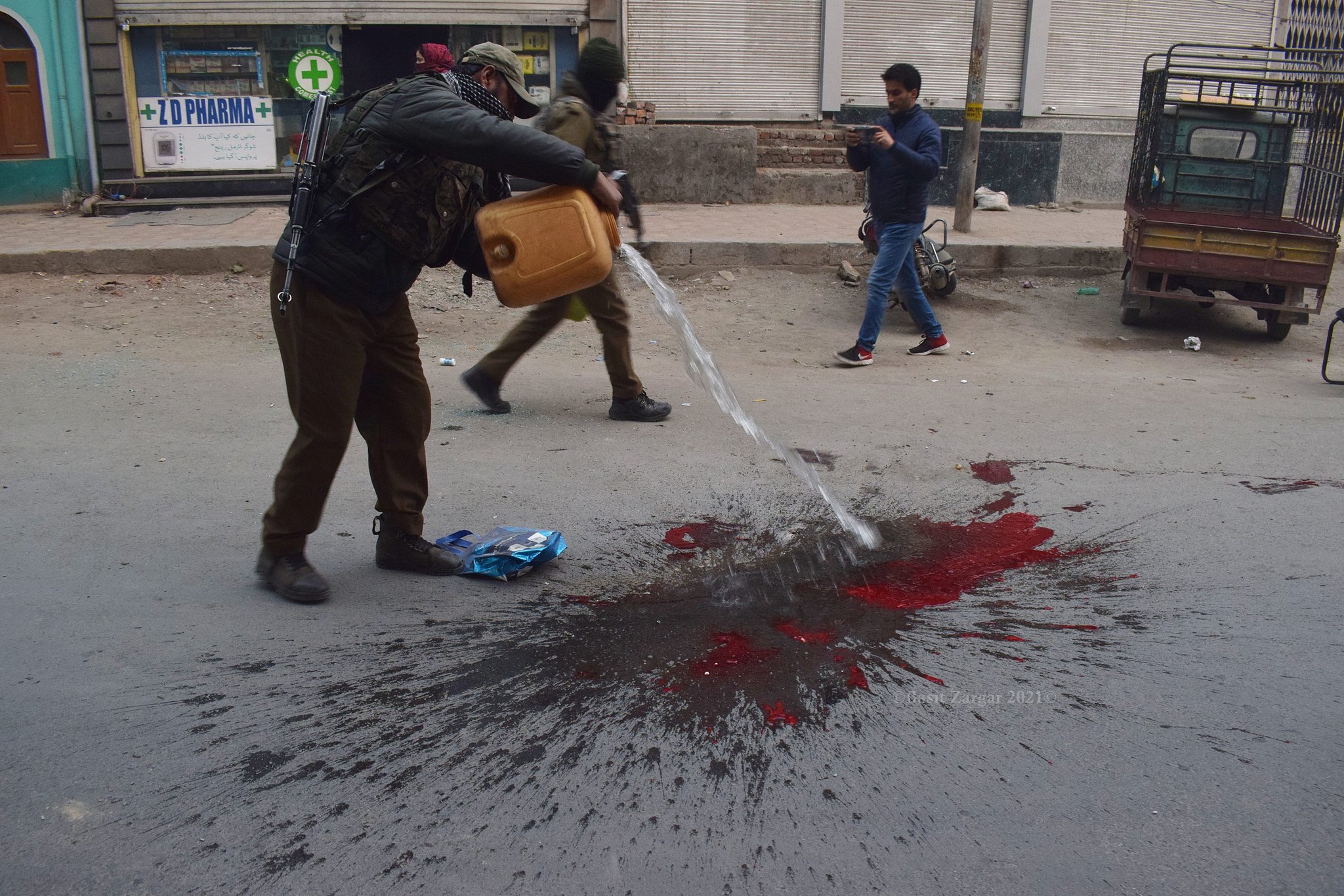 Srinagar, November 27 (KMS): In Indian illegally occupied Jammu and Kashmir, the All Parties Hurriyat Conference has expressed serious concern over the upsurge in the Indian state terrorism in the territory to suppress the Kashmiris' just struggle for securing their inalienable right to self-determination.
The APHC spokesman in a statement issued in Srinagar castigated the Narendra Modi-led fascist Indian government for using military might to subdue the freedom sentiments of the Kashmiri people instead of accepting the ground realities in IIOJK. He maintained that the preamble of the Kashmiris' freedom movement has been written with the blood of martyrs since the forcible and illegal occupation of Jammu and Kashmir by India on 27th October 1947 and this movement cannot be suppressed by the use of military power. The spokesman urged the United Nations Security Council to impress upon India to stop genocide, arbitrary arrests, extrajudicial killings and other human rights abuses in IIOJK and settle the Kashmir dispute in accordance with the relevant UN resolutions for regional and global peace.
The Chairman of Islami Tanzeem-e-Azadi Jammu and Kashmir, Abdul Samad Inqilabi, the Jammu and Kashmir Mass Movement and human rights activist, Muhammad Ahsan Untoo, in their statements in Srinagar said Indian troops have waged a war on the unarmed people of IIOJK to intimidate them into submission. They said the life, property, honour and dignity of Kashmiri people are not safe due to the presence of hundreds of thousands of Indian troops in the territory.
On the other hand, the UK-based Centre for Information Resilience in its investigative report has exposed a fake Indian social media network with profiles of Sikh influencers created to target the farmers' protests in India as well as the Khalistan Movement. The report says that the fake social media accounts, which claimed to be the real Sikhs, produce content such as texts and memes which are aimed to delegitimise the farmers' movement and shift the debate away from the controversial farm laws. It added that the narrative promoted by these accounts was similar to the statements made by some of the Bharatiya Janata Party leaders and pro-government news channels with regard to the farmers' agitation.
The UN Special Rapporteur on the Right to Food, Michael Fakhri, in a statement in New York urged the Narendra Modi-led Indian government to ensure accountability for the 600 people who died during the massive protests against three contentious agriculture laws. KMS