#VirChakraToAbhinandanForImaginaryFeats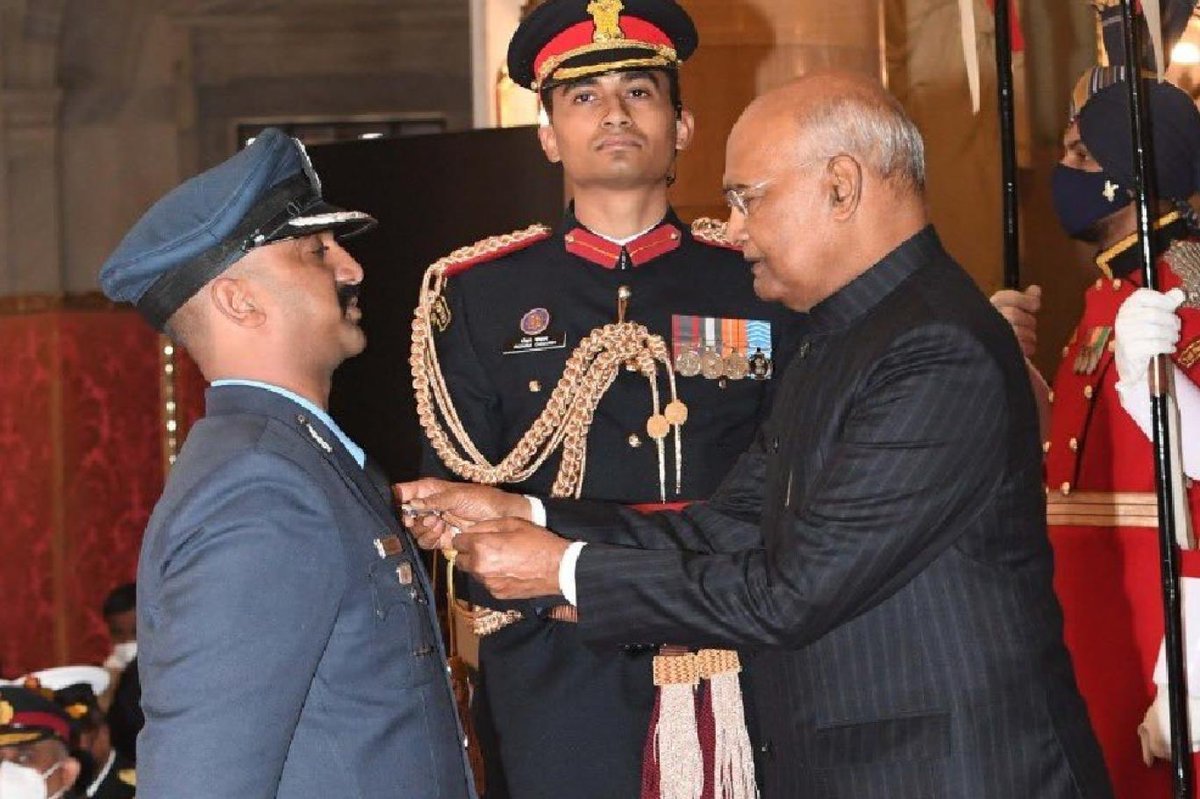 Islamabad, November 24 (KMS): India has mocked itself by awarded Wing Commander Abhinandan Varthaman, now a group captain, with its wartime military gallantry award Vir Chakra for "exceptional performance" in an air combat with Pakistan Air Force that ended with the downing of his MiG21 Bison, an upgraded version of MiG 21.
According to an analytical report released by Kashmir Media Service, the Indian government in one of the worst told military fictions claimed again on Monday that Abhinandan was awarded the third highest gallantry award for "shooting down a Pakistani F-16" on February 27, 2019. The ridiculous claim, as per Pakistan, was made by India to hide its embarrassment it suffered during air combat with Pakistan Air Force in February 2019.
It is a lie that many even in India don't believe because after the February 2019 dogfight, the United States counted Pakistan's F-16s and found none missing, according to the Foreign Policy Magazine and Washington Post.
The post had said at the time that India's claim of shooting down an F-16 stemmed from Modi government's electoral needs because if it admitted that "the IAF did not, in fact, shoot down a Pakistani F-16, voters might conclude that India carried out airstrikes and has nothing to show for them but lost a pilot, a warplane, a helicopter and six other military personnel."
"Modi govt conferred gallantry award on pilot Abhinandan for taking tea in Pakistan's custody" was what Twitter users in Pakistan began sharing videos of Abhinandan's capture and reminding India of what actually had happened on that day.
Bestowing Vir Chakra to Abhinandan is only aimed at appeasing domestic audience, the KMS report cited Pakistan as having commented.
The report said that the fact of the matter was that Indian Air Force was completely outplayed by PAF on 27 Feb 2019.