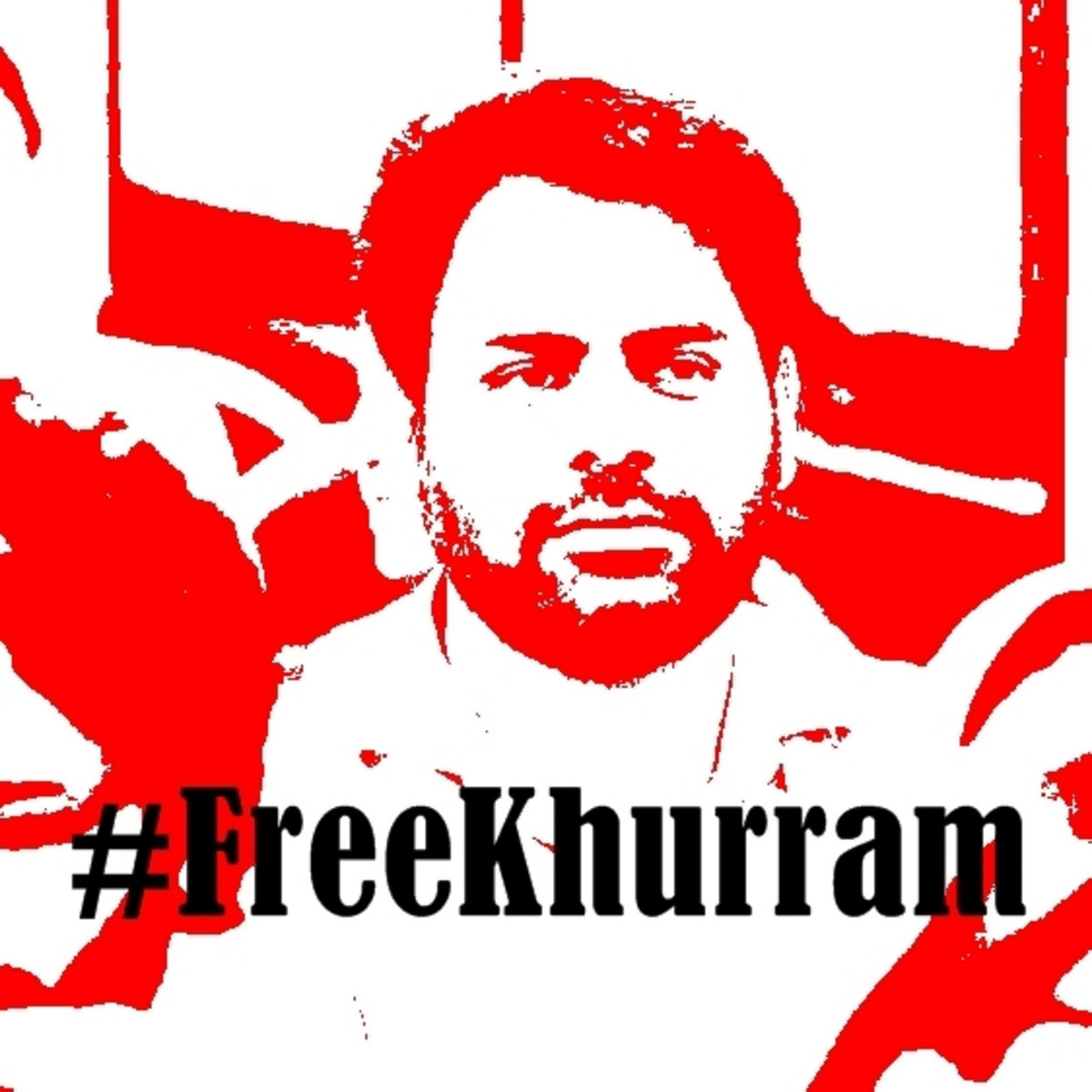 Srinagar, November 23 (KMS): In Indian illegally occupied Jammu and Kashmir, Hurriyat forum led by Mirwaiz Umar Farooq and other Hurriyat leaders and organizations have condemned the Modi regime for arresting human rights defender Khurrum Parvez and unleashing a mass arrest spree across the Kashmir Valley.
The Mirwaiz forum while condemning the arrest of Khurram Parvez in a statement issued in Srinagar called upon global human rights bodies to condemn the action and urge India to release him immediately and desist from its campaign of mass incarceration in the Kashmir valley.
It said thousands of innocent Kashmiris including Shabbir Ahmed Shah, Aaysia Andrabi, Muhammmad Yasin Malik, Shahidul Islam, Altaf Ahmed Shah, Naeem Ahmed Khan and Ayaz Muhammad Akhbar continue to languish in jails in Kashmir and across India on frivolous grounds. The forum demanded release of all prisoners including Mirwaiz Umar Farooq.
APHC leader and Muslim League acting chairman Abdul Ahad Parra, Muslim Conference Chairman Shabbir Ahmad Dar, Jammu and Kashmir Political Resistance Movement General Secretary Dr Musaib Ahmad, Kashmir Freedom Front (KFF), Jammu and Kashmir Peoples League and Jammu and Kashmir Peoples Freedom League spokesmen talking to media men in Srinagar also condemned the arrest of human rights activist Khurram Parvez. They termed his arrest as the worst kind of dictatorship and state terrorism. "These kind of harassment cannot prove successful in hiding the grave human rights violations committed by Indian occupational forces," the leaders said and urged the International community to stop the intimidation of Kashmiris by Hindutva-driven India.
They also condemned the mass arrest spree unleashed by Indian forces and slapping of draconian laws on people particularly the youth across the Kashmir Valley. They warned the Modi regime of serious consequences against the continued crackdown on the Hurriyat leaders, activists youth and civil society members.
In Islamabad, Chairman of Kashmir Institute of International Relations (KIIR), Altaf Hussain Wani termed Parvez' arrest as the flagrant violation of international law and basic human rights.