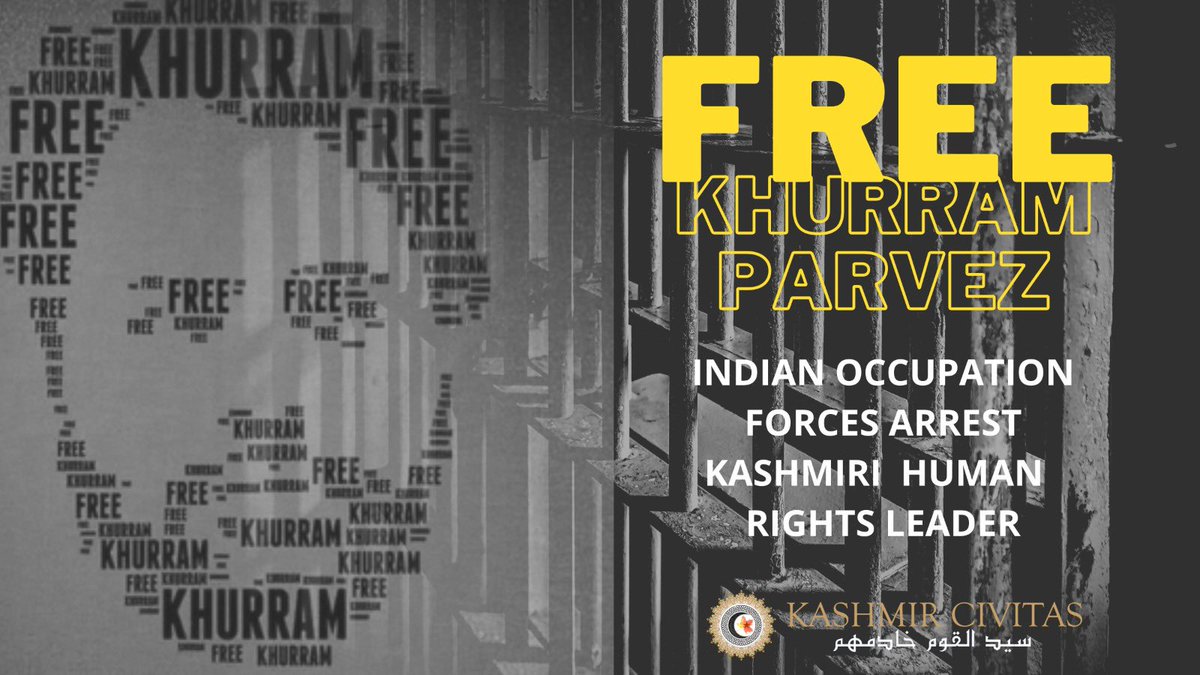 Washington /Brussels, November 23 (KMS): The World Kashmir Awareness Forum (WKA) and Kashmir Council Europe have categorically denounced the arrest of Kashmiri human rights activist, Khurram Parvez by India's notorious National Investigation Agency.
The World Kashmir Awareness Forum (WKA) in a statement said, this act has been used by Indian forces to harass, assault and imprison Kashmir's human rights activists, political leaders, and journalists. Such actions by the NIA are politically motivated and are part of the Indian government's attempt to further silence Kashmiri voices, it added.
"As these heinous acts against the indigenous people of Kashmir and Jammu continue, the resiliency of the local people and the hope they have for self-determination grows stronger. We stand in fierce opposition to India's actions against the people of Kashmir and condemn any restriction of free speech and expression throughout the region," the statement said.
WKAF demands an impartial probe into the arrest of Khurram Parvez by a neutral agency like the United Nations.
Meanwhile, Chairman of Kashmir Council Europe (KC-EU) Ali Raza Syed in a statement issued in Brussels said that Khurram was engaged in identifying violations of human rights of the Kashmiri people for a long time but by using brutal and unethical methods, India attempts to cover the severe violations.
He emphasized that India cannot cover the abuses of human rights in occupied Kashmir by inhuman acts and restrictions including arrest of human rights defenders such as detention Khurram Parvez.
Ali Raza Syed called upon human rights organizations of the world to come forward and pressurize Indian to release Khurram Parvez without any delay.