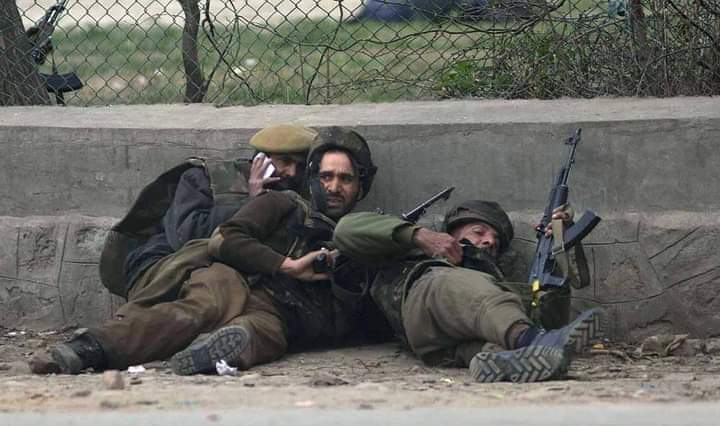 Srinagar, October 09 (KMS): In Indian illegally occupied Jammu and Kashmir, two Indian policemen were injured after unidentified gunmen fired upon a police party in Kulgam district, today.
Unidentified gunmen attacked a police party in Manzgam area of the district, injuring two cops. The injured policemen were shifted to a nearby hospital for treatment.
Soon after the incident, Indian police and troops cordoned off the entire area to nab the attackers.