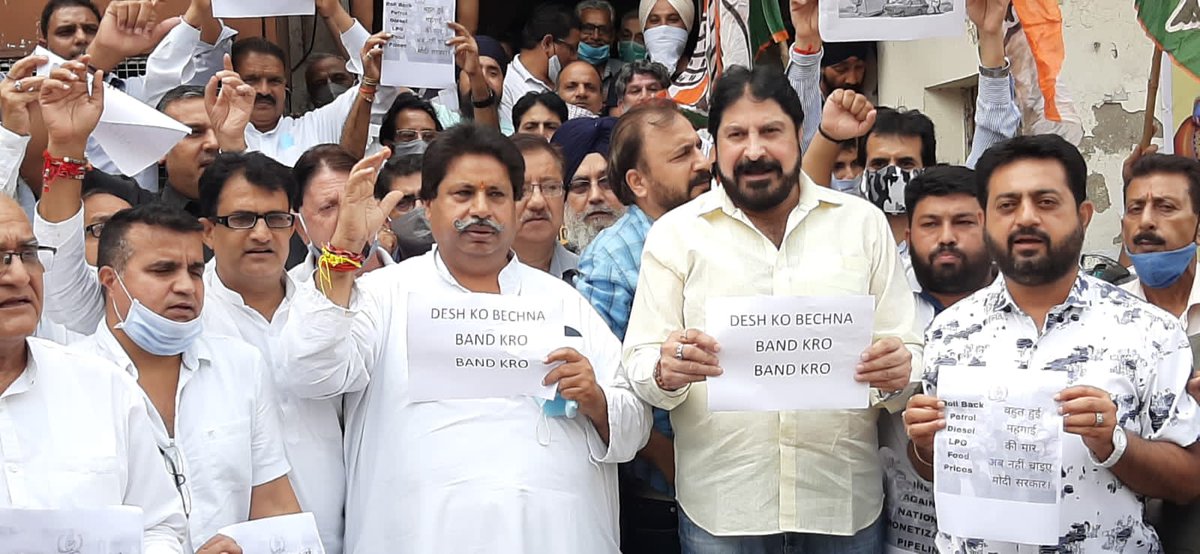 Jammu, September 04 (KMS): In Indian illegally occupied Jammu and Kashmir, shopkeepers of Jain Bazaar in Jammu staged a protest against the failure of the authorities to repair the road in the area.
Protesters said, "Road passing through Jain Bazaar is in a dilapidated condition and the authorities have failed to repair it for the past over one year. This is the oldest market of Jammu city and people in large number come here to make purchases. But the authorities are least bothered about maintaining it."
They deplored that the many mishaps had taken place in the market due to the road being in shambles. "One of the customers fell in a pot hole and we had to rush him to a hospital. He received several stitches. A few days before a woman carrying a child slipped and sustained injuries. It seems that the authorities are purposely ignoring Jain Bazaar as they want the market to lose its sheen," they said.
A shopkeeper said that they are suffering huge losses due to the lackadaisical attitude of the authorities. "Our business is suffering as the number of customers visiting the market is on decline," he added.