Protests
Protest against Modi regime over anti-people policies in Jammu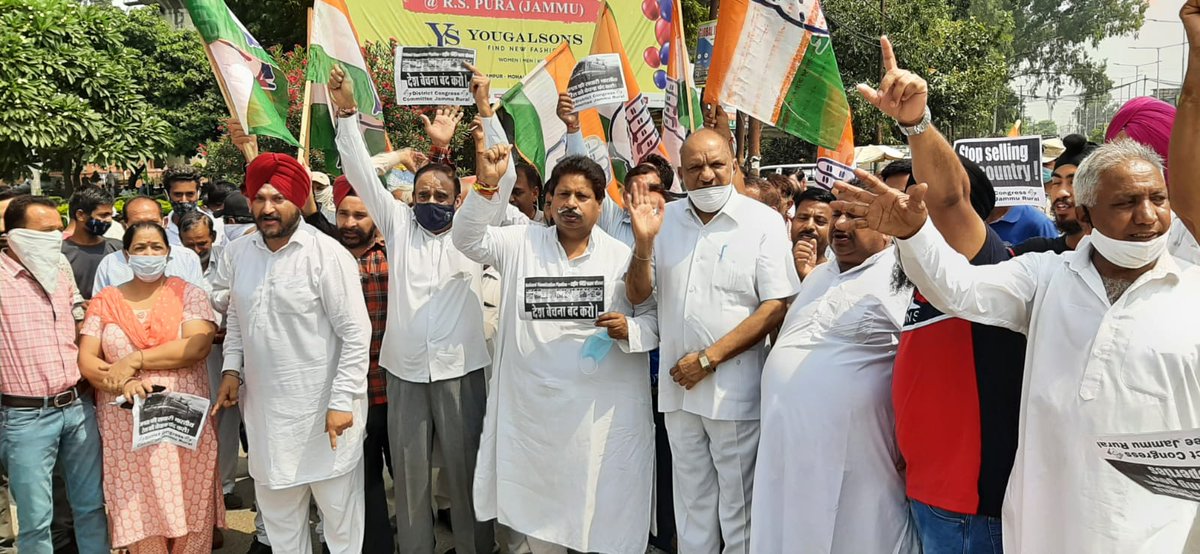 Jammu, September 03 (KMS): In Indian illegally occupied Jammu and Kashmir, the people staged protests against the anti-people policies of Modi-led fascist Indian regime in different areas of the territory.
The students held a protest outside Girdhari Lal Dogra Memorial Government Degree College at Hiranagar in Kathua district against Higher Education Department for not allowing them to take admission in Girdhari Lal Dogra Memorial Government Degree College, Hiranagar.
They raised high-pitched slogans against the Higher Education Department and in favour of their demand of admission in Part 1st.
The PHE workers staged a sit-in protest at PHE Complex in Udhampur and pressed for their demands.
A large number of employees and daily rated workers assembled at the PHE complex and held a protest demonstration.
They were raising loud slogans in support of their demands and also against the higher authorities in the Department. They strongly demanded regularisation of daily rated/ ITI/ CP/ land case workers and release of their pending wages. They said that wages of the daily wage workers be timely released every month.
A large number of irked shopkeepers and residents held protest against Jammu Municipal Corporation (JMC) for dilapidated condition of road in Jain Bazaar in Jammu.