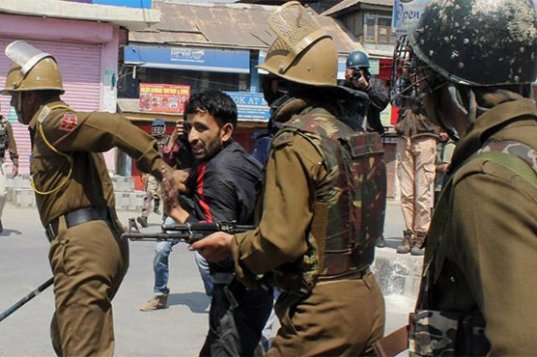 Srinagar, August 18 (KMS): In Indian illegally occupied Jammu and Kashmir, the Jammu and Kashmir Muslim League (JKML) has strongly denounced the arrest of dozens of youth by police in Kupwara district.
The police arrested at least 32 youth in Kralgund area of Handwara in the district for hoisting Pakistan's flag on its Independence Day, the 14th August
The JKML spokesman in a statement in Srinagar said by hoisting Pakistani flag, the youth expressed their love for the country. He condemned the police action and maintained that such cheap and brutal tactics cannot wipe out Pakistan's love from the hearts of the Kashmiri people.