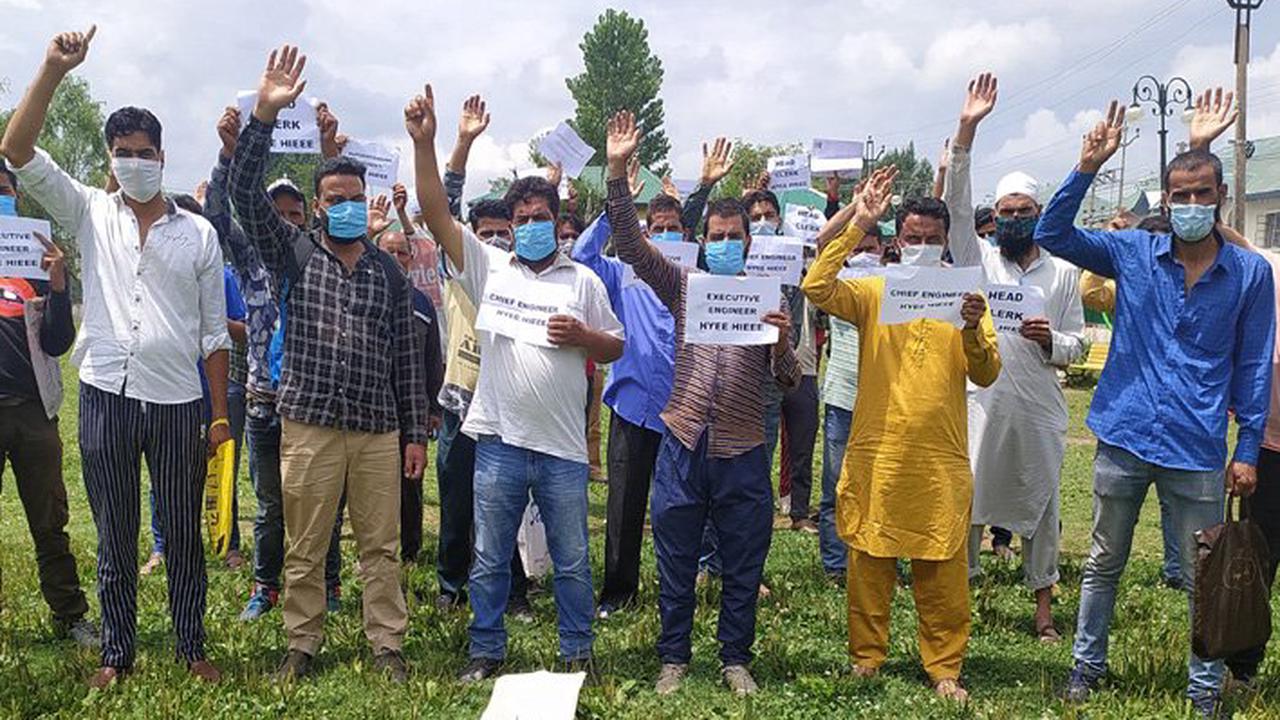 Srinagar, July 31 (KMS): In Indian illegally occupied Jammu and Kashmir, the daily wagers of the Power Development Department (PDD) from Badgam protested against the non-payment of their wages for the last several years.
Scores of such workers appeared in Srinagar and were seen protesting against the department for making them suffer for the last several years. The protestors said that they have been working in the department since 2012 and until 2019, they were getting the wages.
"However, in the year 2019, the Executive Engineer stopped our wages and we were told to contact the concerned officials. Since then we are running from pillar to post," Rafiq Ahmad, one of the protestors said.
They said due to the non-payment of their wages, their families are facing immense hardships while the department, as well as the concerned officials, are turning a blind eye towards their issues.
Meanwhile, villagers of Dhanwalt area protested against the extremely bad condition of under construction road from Ramnagar to Sunetar Khass-Dhanu-Dhanwalt. The protestors raised slogans against the authorities and urged them to pay attention towards the plights of these poor villagers.
The villagers said that repeated complaints were registered before the concerned department for completion of the road but no action was taken by the authorities.
"Condition of road is so bad that we can't even smoothly walk on it and it is not possible for sick old persons or pregnant women to reach Sub District Hospital Ramnagar and District Hospital Udhampur. There are large pits on the road inviting accidents and during the rainy days, the road remains virtually closed because of mud on it," they said.