IIOJK in focus
Except for BJP all parties on same page to restore statehood of IIOJK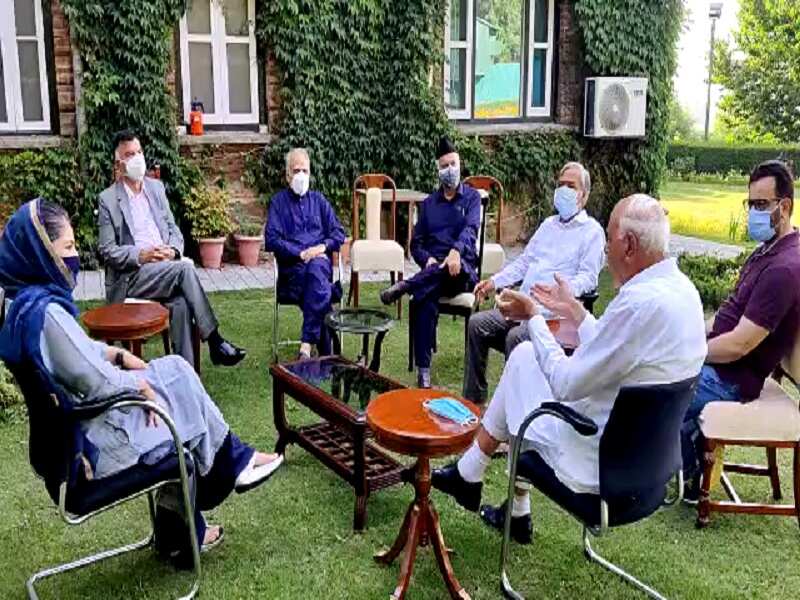 Jammu, June 23 (KMS): Ahead of the all-party meeting convened by Indian Prime Minister, Narendra Modi tomorrow (Thursday), demand restoring statehood gains momentum as except Bharatiya Janata Party (BJP) all other political parties in the Indian illegally occupied Jammu and Kashmir (IIOJK) are unanimous on this issue.
According to Kashmir Media Service, although some BJP leaders have endorsed this demand, officially the J&K unit of the party has maintained a silence on this issue.
A-day before Prime Minister's meeting, Congress has strongly demanded restoration of statehood to Jammu and Kashmir.
Jammu centric political groups like Panthers Party have already intensified the campaign for statehood. The National Conference, PDP, Congress, CPM and the newly formed J&K Apni Party have also raised the demand of restoring statehood to J&K.
Congress has regretted that promises made with the people of J&K on August 5, 2019, were remained only on the papers. "J&K is plunged into unprecedented chaos and confusion", Congress leaders said and added that BJP should explain the disbanding and downgrading of the historically important state into UT with no voice of people. "Statehood should be restored with constitutional safeguards for jobs and land to end increasing alienation among youth who felt cheated by the Centre", they said.
Meanwhile, demand of protecting job and land rights of 'permanent' residents of J&K has gained momentum after the erstwhile state of J&K was bifurcated into two Union Territories (UTs).
While the main opposition parties of Jammu province, Congress and Panthers Party, have already started a campaign to mobilise people in support of this demand, local BJP leaders are hesitating to publically support the issue to maintain 'discipline' in the party.
"There must be constitutional safeguards to protect the rights of residents of J&K," a Congress leader said but hastened to add that the Congress has been demanding restoration of statehood. "We will come out with a roadmap to protect interests of the residents of J&K and Ladakh," he said and regretted that after getting a huge mandate of the people of Jammu, the BJP leadership had maintained a criminal silence on this issue.