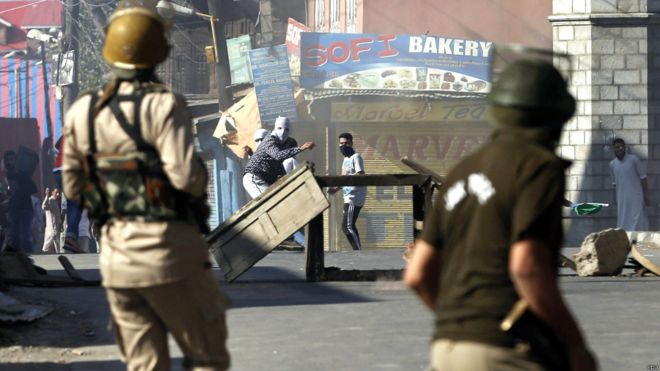 Dozens injured in police actions on rallies in IOK
Srinagar, September 26 (KMS): In occupied Kashmir, undeclared curfew and other restrictions marked by shutdown continued to paralyze normal life in the Kashmir Valley for the 80th consecutive, day, today.
All educational institutions, main markets and other businesses remained closed while traffic was off the road. The Valley is witnessing anti-India protest rallies on daily basis since July 8, the day when Hizbul Mujahideen commander Burhan Wani was killed in a fake encounter. »
Read More...
|
Comment